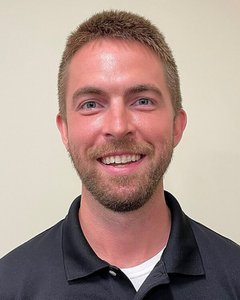 How to Find the Right Physical Therapist for You?
If you are looking for a physical therapist, it can be overwhelming trying to figure out who is the right fit. It's important to find a physical therapist that has not only the qualifications you need but also someone who is personable and will work with you on your specific needs. Here is what to look for when hiring a physical therapist such as Robert Stravinsky.
Credentials and Education
When it comes to finding the right physical therapist, credentials and education are key. Make sure that your physical therapist has all of the necessary certifications and degrees in order to practice legally.
Dr. Robert Stravinsky is a great example of this—he graduated with his Doctor of Physical Therapy degree from Boston University with a specialty in outpatient orthopedics in 2019 and he completed his one-year fellowship at the Institute of Orthopedic Manual Therapy over his time living around Boston. This kind of experience speaks volumes about their knowledge and expertise in their field.
Experience Level
You should also consider their experience level when choosing your physical therapist. Ask them questions about their particular areas of expertise, any special qualifications they have, or if they specialize in certain conditions or procedures. Experienced therapists typically have a better handle on how best to help you reach your goals and get back into action as quickly as possible.
Personality Fit
It's also important that you feel comfortable working with your physical therapist, so ask yourself if they seem friendly, knowledgeable, empathetic, patient-focused, organized, and approachable.
If they don't check off these boxes during your initial appointment, then it may be worth looking elsewhere for someone who does. A good relationship between patient and provider can go a long way toward successful treatment outcomes!
Conclusion:
Choosing the right physical therapist is an important decision that should not be taken lightly. Take some time to do research on potential therapists before making any decisions so that you can make an informed choice about which one is best suited for your individual needs!