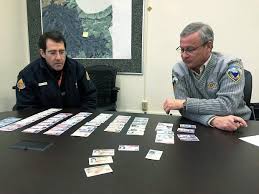 How to Choose the Right Real Novelty ID Provider?
When it comes to choosing a real novelty ID provider, there are many factors to consider. How do you know which one is the right fit for your needs? Do they offer high-quality IDs? Are their prices competitive? Answering these questions can help you make an informed decision when selecting a provider. In this blog post, we'll explore some key questions to ask yourself before hiring an anonymous service from a real novelty ID provider like id god.
Reputation and Reviews
When searching for any service online, reputation and reviews should always be taken into consideration. It's important to read reviews from previous customers so that you have a better understanding of the company's customer service and product quality.
Reading reviews will also allow you to gain insight into how satisfied other people were with their purchases. If there are negative reviews or complaints about the company, it may be best to look elsewhere for your ID needs.
Product Quality and Variety
The quality of products offered by real novelty ID providers can vary greatly from one vendor to another.
It's essential that you find a provider who uses only high-quality materials in their IDs, as well as offers a variety of designs. This will ensure that your ID looks professional and authentic, which is important if you plan on using it for any official purpose or identification purposes.
You should also ask about the turnaround time for orders – how long does it typically take for them to produce an ID?
Price and Payment Options
Price is always an important factor when shopping around for services or products online. Be sure to compare prices between different vendors so that you can get the most value out of your purchase.
Additionally, make sure that they offer payment options that are secure and convenient so that you don't have to worry about entering sensitive information on unknown websites.
Conclusion:
With proper preparation and research done in advance, finding the perfect fit shouldn't be too difficult!